Chestnut Breakfast Smoothie
Looking for a filling breakfast to help you start the day? Chestnuts are high in carbohydrates and add a delicious creaminess to this breakfast smoothie.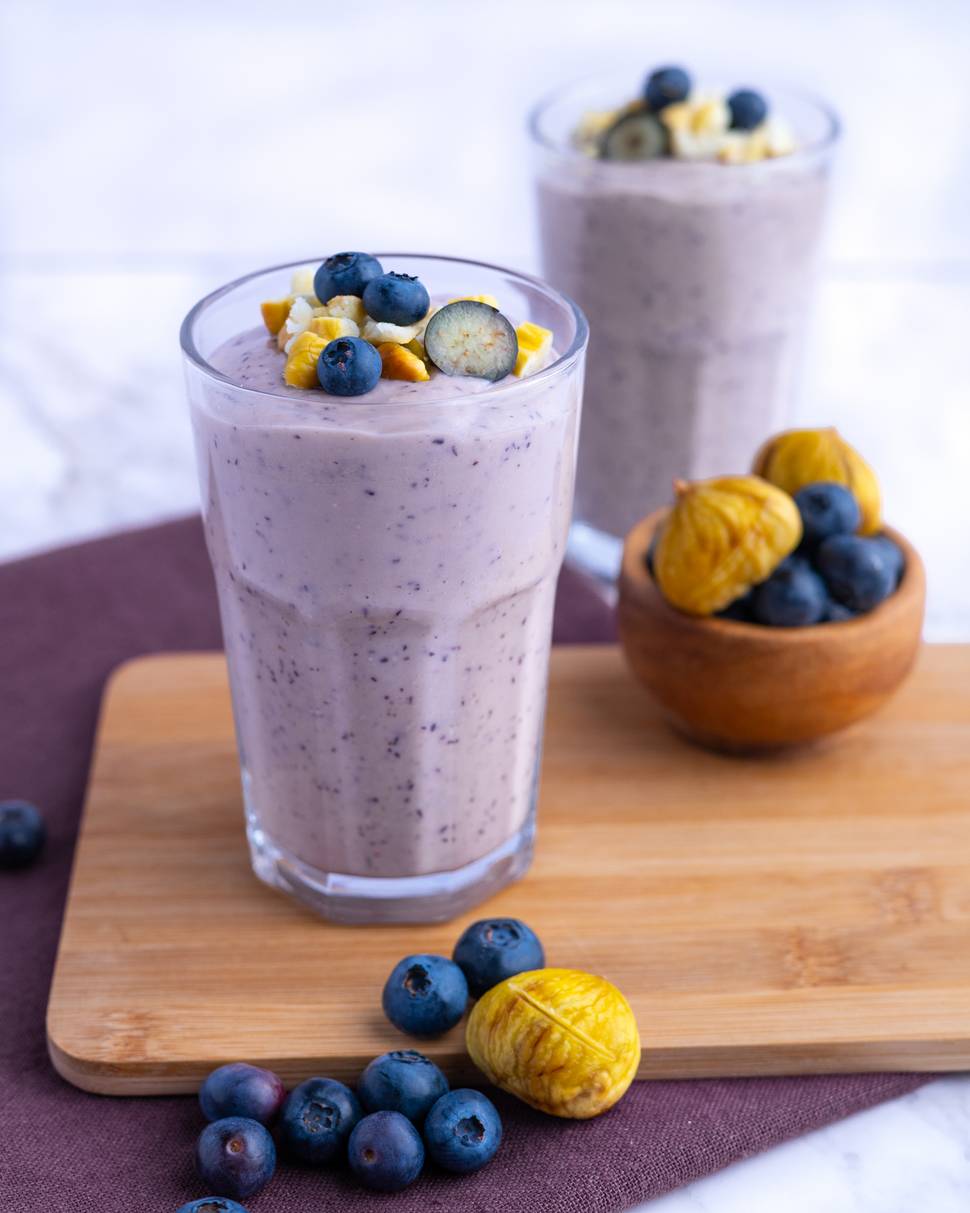 Ingredients
1 cup chestnuts, cooked & peeled
2 cups milk of choice
1 cup fresh blueberries
1 banana
50g rolled oats
2 tablespoons Greek yoghurt
1 tablespoon honey
Pinch cinnamon
Experiment with other fruits for exciting new combinations.
Method
1. Place chestnuts, blueberries, banana and rolled oats into a blender. Add a splash of milk and pulse until coarsely blended.
2. Add rest of milk, yoghurt, honey and cinnamon. Blitz for approximately one minute or until smooth. If the smoothie is too thick, add slightly more milk.
3. Serve in tall glasses garnished with blueberries and chopped chestnuts.