Australian Chestnuts
'Make everyday meals special with Chestnuts'
Season Update 2018
 The 2018 Australian Chestnut Season has started!
Discover the ultimate foodie destinations that grow chestnuts
Plenty of healthy and tasty ways to cook and enjoy chestnuts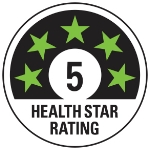 Australian Chestnuts are quite different from other nuts, both nutritionally and in a culinary sense. They are only eaten cooked and have a sweet, nutty taste but a texture similar to that of a firm baked potato rather than the crunchy texture of other nuts….in fact, similarly we like to categorise potatoes in the sense that some varieties are better for mashing, some for roasting, some for salads. Australian Chestnuts are so versatile can be used in savory and sweet recipes or eaten as a delicious snack on their own.  The recipes  on this website showcase how you can enjoy the vast array of deserts and other healthy home cooked meals.
Nutritionally, Australian Chestnuts are more like a wholegrain than a nut as they are low in fat, contain carbohydrate, high in dietary fibre, gluten free, no cholesterol and are low in sodium, fat and kilojoules. They are rich in mineral salts and a good source of vitamins B1 and B2 and folates. One of the healthiest nuts available on the supermarket shelves with an average 30g serve – one handful – provides only 200 kilojoules!
Australian Chestnuts are also a good source of folate and surprisingly contain vitamin C which is not found in other nuts, it's no wonder they score a full 5 stars on the health star rating!
Grown, harvested and packed in the high altitude regions of Australia the season for fresh Australian Chestnuts runs from March – July and most major supermarkets, and specialised green grocers stock Australian Chestnuts throughout the season, and if they don't, they can certainly order them in for you.  You can also purchase Australian Chestnuts direct from Growers online and at the Farm Gate where advertised
Lots of people ask us about the taste and health benefits of Australian Chestnuts and the best response we can give, is to give them a go today and you will be pleasantly surprised!!
The season for fresh Australian Chestnuts runs from March – July