Chestnut Brussel Sprouts and Pancetta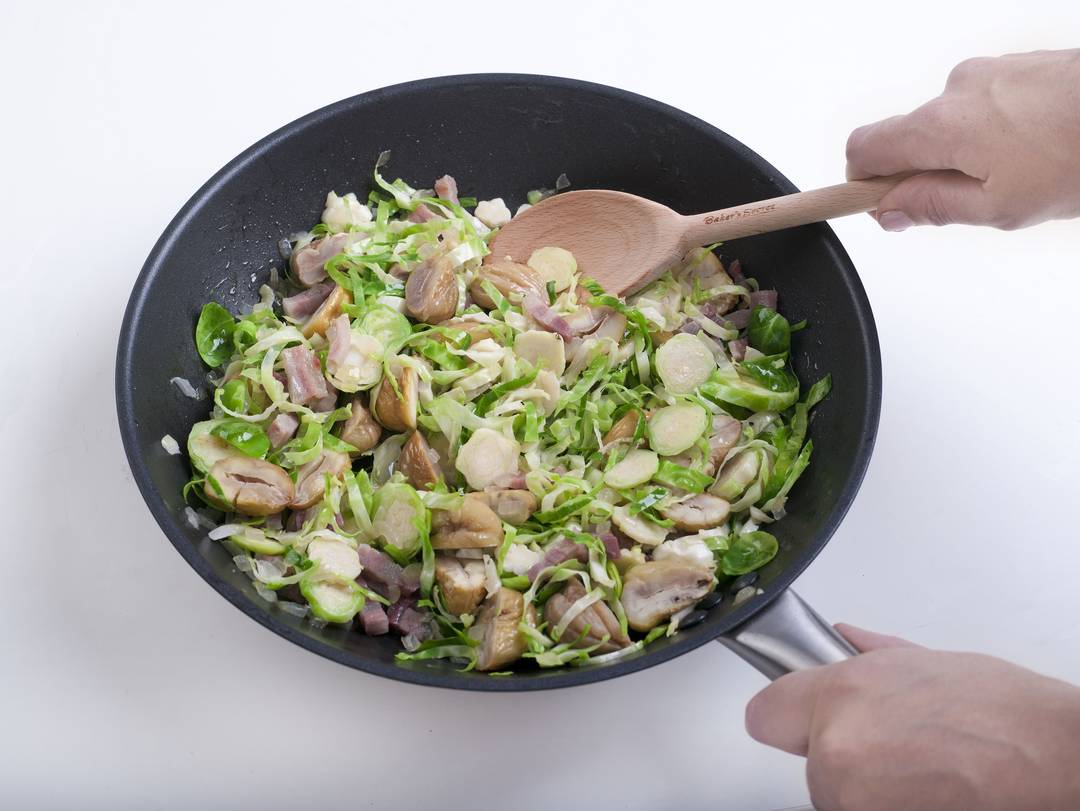 Ingredients
300g of fresh chestnuts
extra virgin olive oil
1 onion
2 cloves garlic
50g pancetta
350g Brussels sprouts
1/4 cup chopped parsley
Salt and pepper
100g fresh chestnuts  = approx 65g frozen peeled.
Method
Score chestnuts and place them in a pot of cold water with a couple of pinches of salt. Bring to boil then drain immediately. Allow to cool a little then peel. In a pan heat extra virgin olive oil. Add onion, garlic, pancetta, Brussels sprouts and the chestnuts.  Lightly fry for 8 minutes till the Brussels sprouts soften. Add parsley,  with salt and pepper and serve.