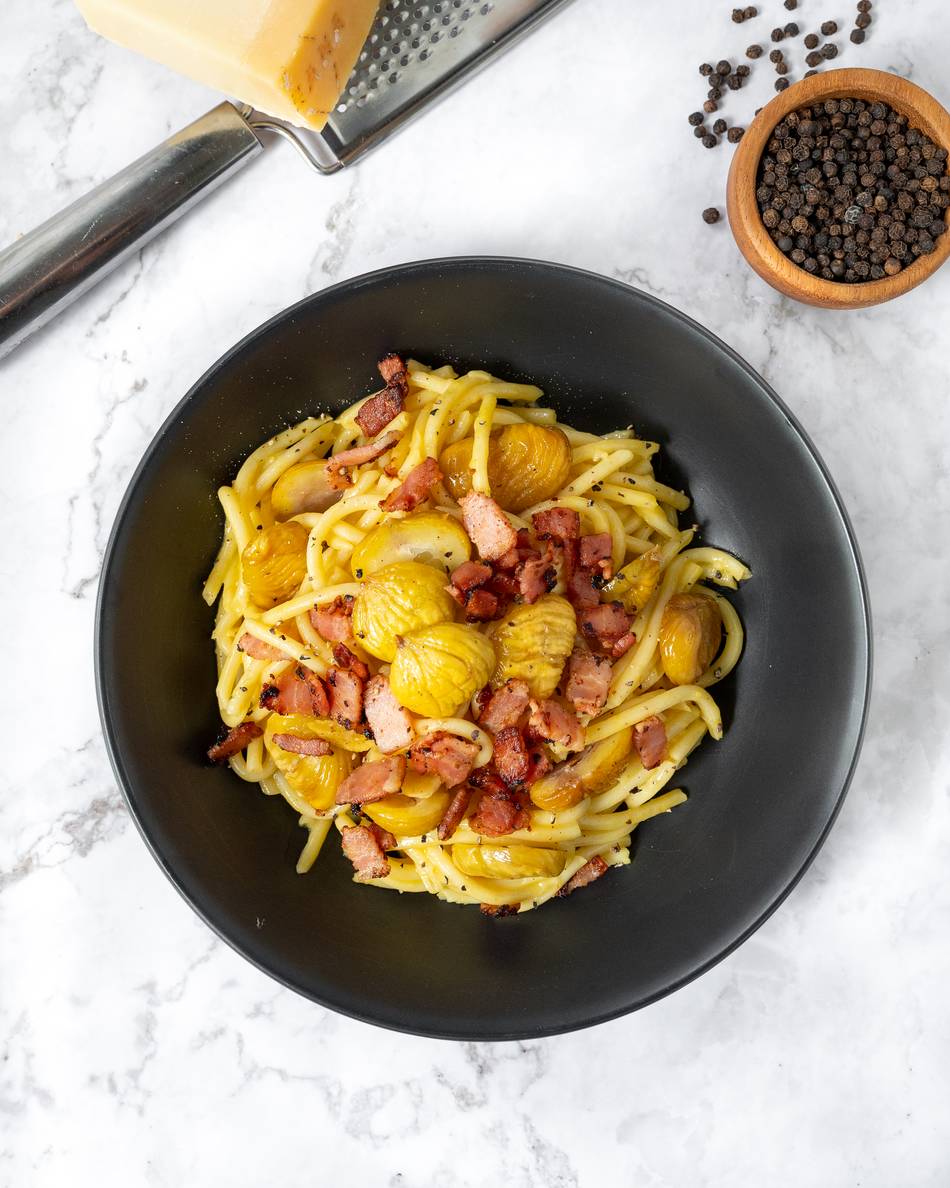 Ingredients
500g of cooked and peeled chestnuts
200g chopped streaky bacon
250g tubular spaghetti
1 tablespoon good quality olive oil
3 eggs
1 cup grated Parmesan cheese
1 tablespoon freshly cracked black pepper
Method
Begin cooking pasta to packet directions. When it is at al dente stage, reserve ¼ cup of the pasta cooking water and set aside. Drain pasta and return to pot, adding olive oil.
Sauté bacon in a frying pan on medium heat until crispy – about five minutes. Add chestnuts to the bacon and continue stirring over medium heat.
In a separate bowl, combine eggs, Parmesan cheese and a generous pinch of cracked pepper.
Add the egg mixture to the cooked pasta and stir. Add cooking water and stir before returning to stove on medium heat.
Add half the chestnut bacon mixture and stir to combine. Continue stirring gently until sauce has thickened and pasta is warmed through.
Serve pasta on plates, topped with reserved bacon and chestnuts. Sprinkle with more cracked pepper and additional grated Parmesan.
Serve immediately.