Chestnut, cranberry & bacon stuffing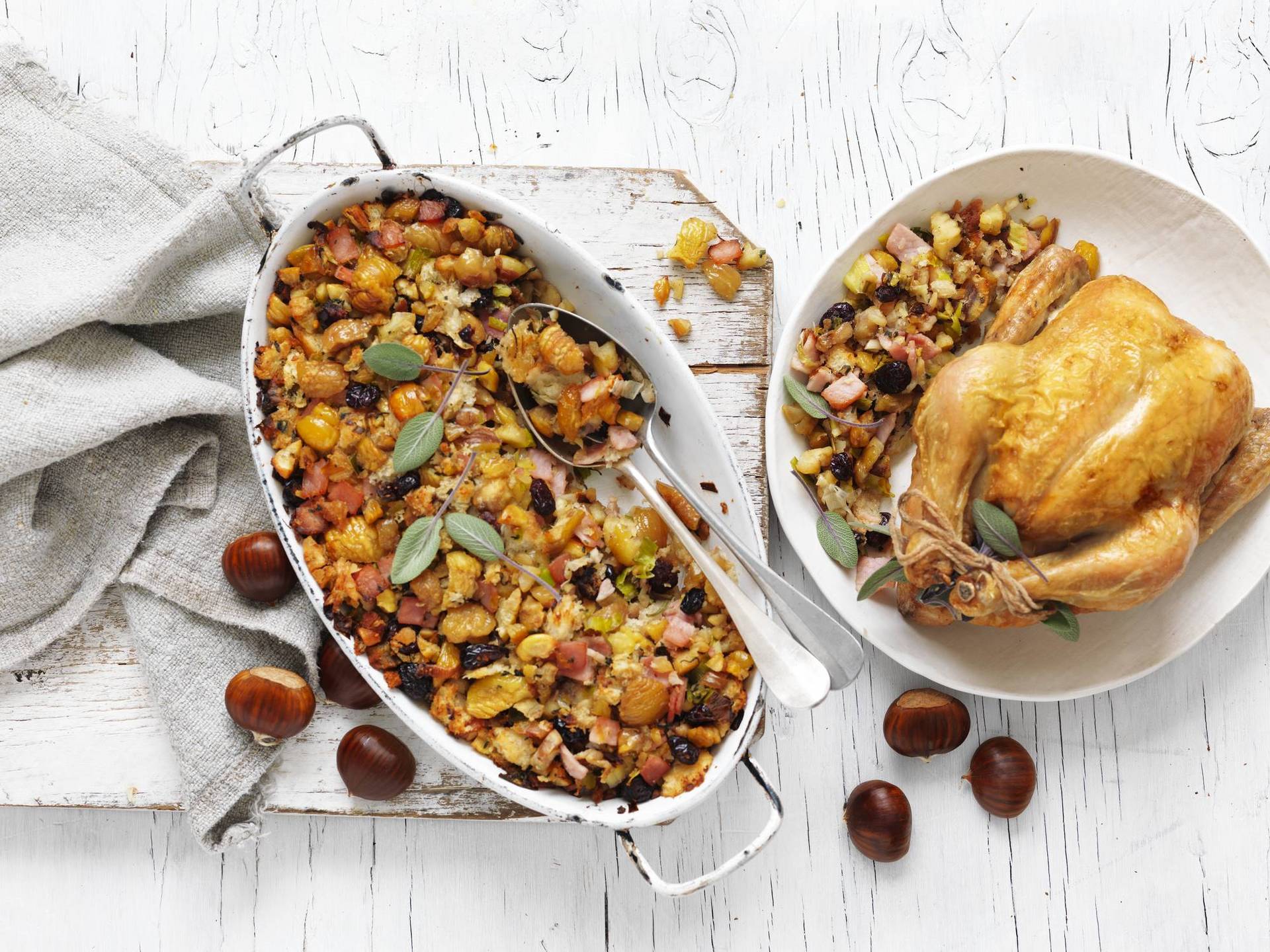 Ingredients
Serve with your favourite roast
1/3 cup olive oil
1 leek, trimmed, halved lengthways, washed and thinly sliced
150g short-cut bacon, chopped
2 garlic cloves, finely chopped
500g cooked and peeled chestnuts, roughly broken up
1/3 cup dried cranberries
1 ½ cups roughly torn stale bread
2 tbsp finely chopped sage
Method
Preheat oven to 180˚C fan-forced.  Grease a shallow baking dish (about 6 cup capacity).
Heat 1 tbsp oil in a large frying pan over medium heat.  Add leek, bacon and garlic and cook, stirring often, for 5 minutes until leek is tender.   Stir in chestnuts, bread, sage and remaining ¼ cup olive oil.  Season with salt and pepper.  Mix until well combined.
Press mixture into the prepared dish.  Smooth the top.  Bake for 20-25 minutes or until golden and crisp on the top.   Serve with roasted chicken, pork or turkey.  
Note: This mixture can also be used to stuff and roasted in a chicken.
Prep Time
15 mins + chestnut prep time