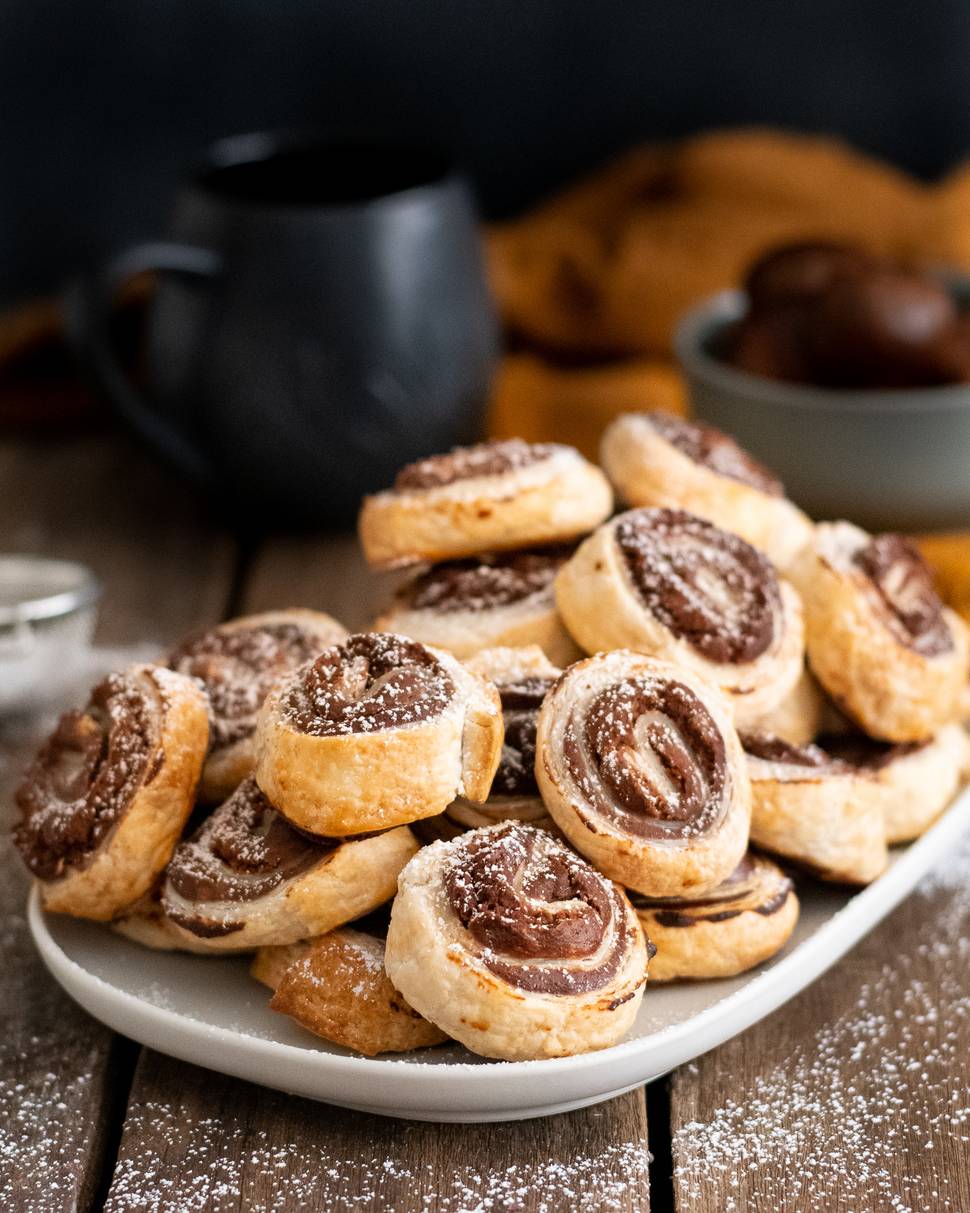 Ingredients
300g chestnuts, cooked & peeled
250g cream cheese, softened
1 tablespoon cocoa powder
3 tablespoons brown sugar
½ teaspoon vanilla extract
1 teaspoon cinnamon
4 sheets frozen puff pastry
1 egg
1 tablespoon icing sugar
Method
Remove puff pastry from freezer and allow to thaw slightly at room temperature.
Preheat oven to 180° fan forced.
Place cooked chestnuts into a food processor and pulse for about one minute. Add softened cream cheese, cocoa, brown sugar, vanilla and cinnamon. Blitz to form a spreadable paste.
Lay the four sheets of puff pastry on the bench and spread chestnut mixture evenly over each one using a spatula or blunt knife. Roll each square of pastry into a log and slice discs approximately 1.5 cm thick.
Place the discs flat onto a lined baking sheet. Be careful not to overcrowd them as they will expand while baking. Brush each one with beaten egg.
Bake for approximately 15 minutes or until puff pastry has risen slightly and is golden in colour. Allow to cool slightly before dusting with icing sugar.