Plant-based Chestnut Bolognese
A plant-based alternative to traditional minced meat spaghetti sauce, made hearty with the rich flavour and texture of chestnuts.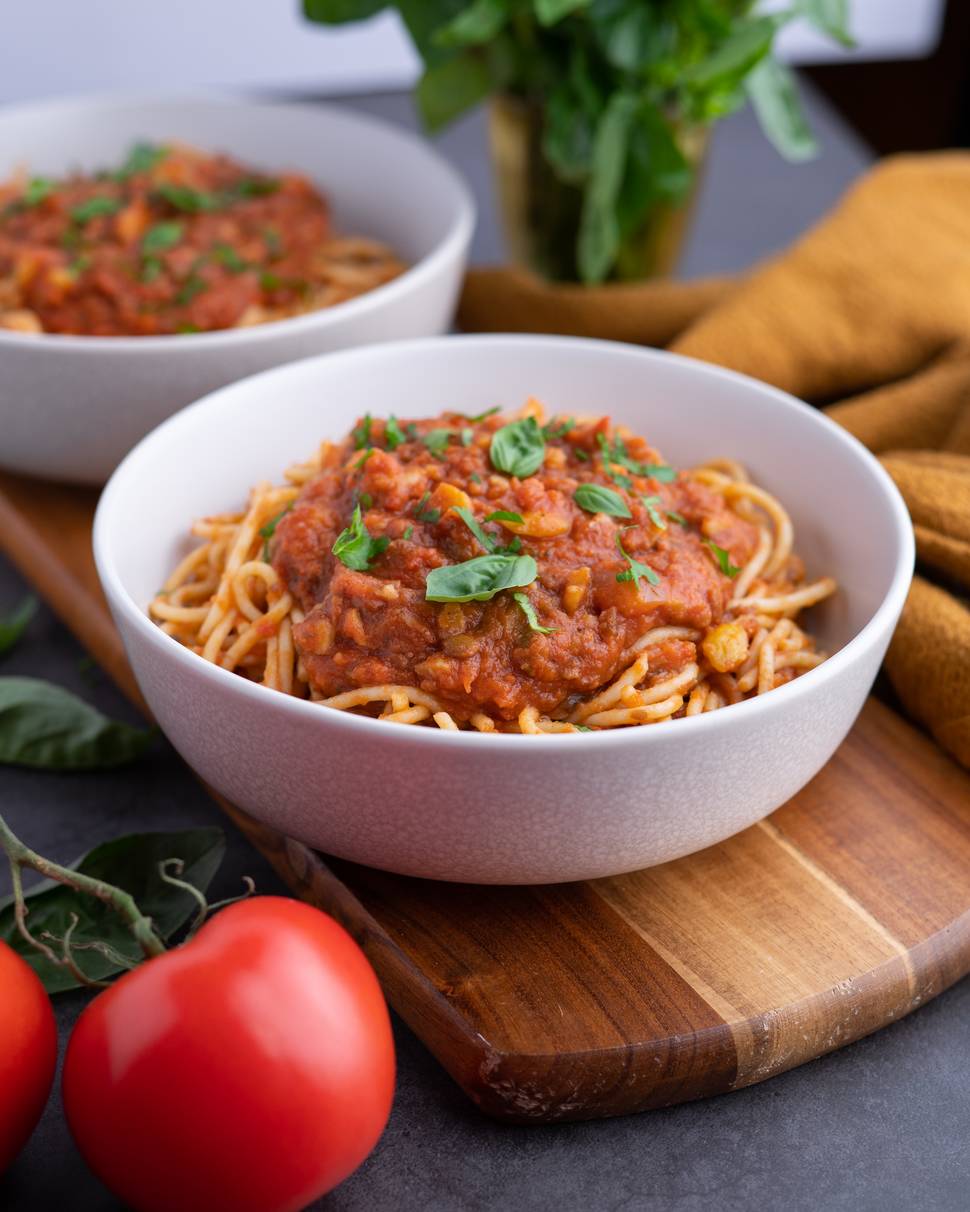 Ingredients
500g chestnuts, cooked and peeled
2 tbsp olive oil
1 brown onion
3 cloves garlic
100g celery, finely chopped
2 medium carrots, grated
50g fresh basil leaves
50g fresh parsley leaves
1 tablespoon dried Italian herbs
2 tins brown lentils, rinsed and drained
200ml vegetable stock
5 tablespoons tomato paste
400g crushed tomatoes
400ml tomato passata (puree)
1 teaspoon white sugar
Method
1. Heat a large pot with olive oil on medium. Add finely chopped brown onion and sauté for 5 mins, stirring regularly. Add carrot, celery, garlic and dried herbs. Continue sautéing for an additional 10 mins until all vegetables are soft.
2. Coarsely chop chestnuts and add to pot along with finely chopped basil and parsley. Add lentils and vegetable stock. Allow to simmer uncovered for 10 mins.
3. To the pot add crushed tomatoes, tomato passata, tomato paste and sugar. Simmer for approximately one hour. Season to taste and serve with freshly cooked pasta.