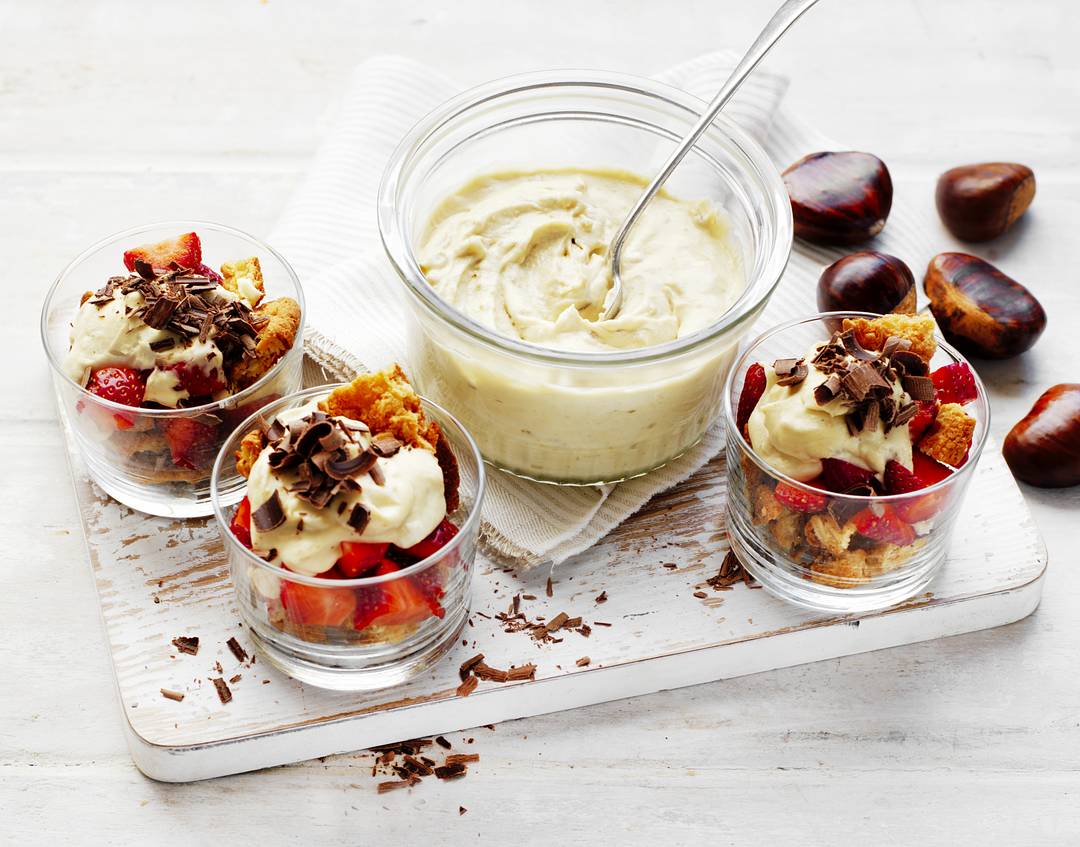 Ingredients
200g cooked and peeled chestnuts
450ml carton pouring cream
½ cup milk
½ tsp vanilla extract
2 tbls caster sugar
Method
Combine chestnuts, 300ml cream, milk, vanilla and sugar in a medium saucepan. Bring to the boil, stirring until sugar dissolves, over medium heat.
Reduce heat and simmer (do not boil), stirring occasionally, for 30-35 minutes until chestnuts are very tender. Remove from heat and cool slightly. Using a hand blender, blend until smooth. Transfer to a bowl, cover and chill until cold.
Whip remaining cream in a bowl until soft peaks form. Fold cream through chestnut mixture and serve.
Serving suggestions for sweet chestnut cream:
Layer with crumbled Anzac biscuits, diced strawberries and grated chocolate in serving glasses.
Use in a filling for sponge cake or butterfly cakes.
Spoon over poached pears or quinces.
Serve with biscotti and fresh sliced pear.
*Store chestnut cream in an airtight container in the fridge for up to 4 days.