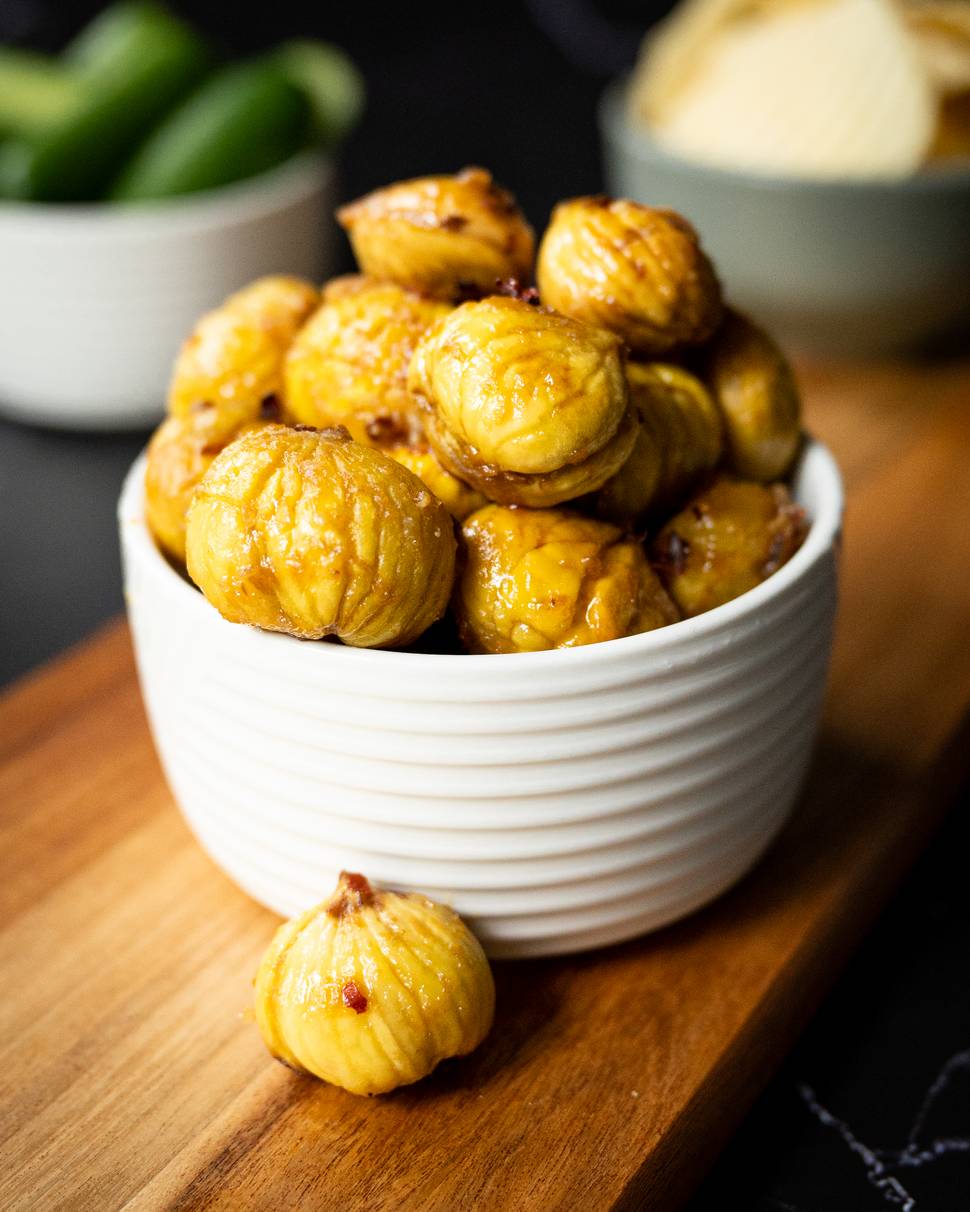 Ingredients
500g chestnuts, cooked and peeled
1 tablespoon white miso paste
1 teaspoon tahini
1 tablespoon soy sauce
½ teaspoon chilli flakes (optional)
Method
Preheat oven to 160° fan forced.
Combine miso, tahini and soy sauce into a large bowl.
Add the chestnuts and toss to coat. Allow to marinate for about 20 minutes.
Place the chestnuts onto a lined baking tray and sprinkle with chilli flakes. Bake in the oven for 25 minutes or until warm and slightly golden.
Remove from the oven and serve immediately. Makes a great addition to an antipasto platter or as a snack with your favourite drinks.
Cooking Time
Marinating time 20 mins
Cooking time 25 mins