Candied Chestnut, blue cheese & fennel salad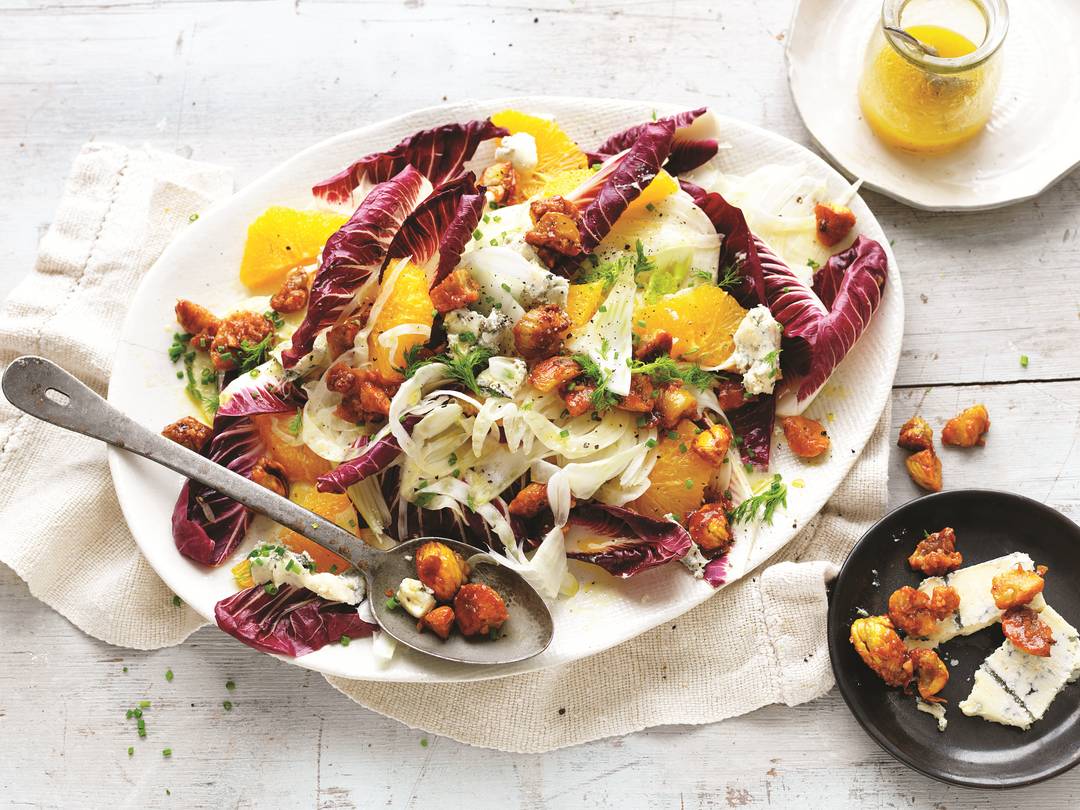 Ingredients
Candied chestnuts
¼ cup white sugar
1 tbls unsalted butter
150g cooked and peeled chestnuts, quartered
Salad
1 bulb fennel, trimmed and halved lengthways (reserve fronds to serve)
1 small radicchio, washed and leaves separated
150g Gorgonzola or similar soft blue cheese, roughly crumbled
2 oranges, peeled, all pith removed and sliced into segments
Extra virgin olive oil, to serve
Crusty bread
Method
To make the candied chestnuts, heat a non-stick frypan over medium heat. Add sugar and butter and stir until butter melts. Add chestnuts and cook, stirring for 4-5 minutes until chestnuts are golden brown and evenly coated.
Transfer to a baking tray lined with baking paper. Separate chestnut pieces and leave to cool.
To make salad, using a V-slicer or sharp knife, very finely slice fennel. Arrange fennel, radicchio, Gorgonzola and oranges on a serving platter. Sprinkle with candied chestnuts and reserved fennel fronds.
Drizzle with extra virgin olive oil, season and serve with crusty bread.
Prep Time
15 mins + chestnut prep time