Chestnut, Italian sausage & fennel spaghetti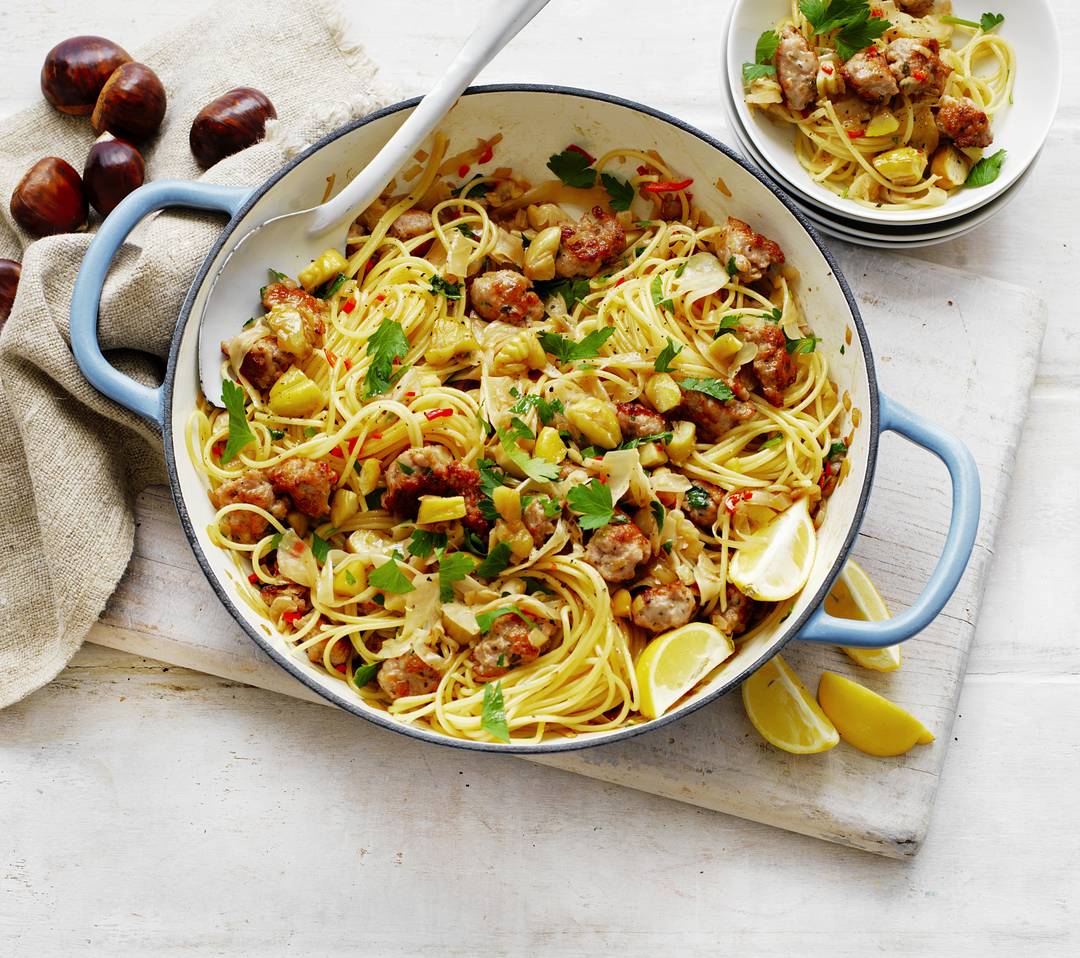 Ingredients
400g Italian style pork sausages
1 medium brown onion, finely chopped
1 long red chilli, deseeded and finely chopped
2 garlic cloves, finely chopped
1 medium fennel bulb, trimmed, halved and very thinly sliced
1/2 cup dry white wine
250g cooked and peeled chestnuts
350g spaghetti
1 tbls lemon juice
1⁄3 cup flat-leaf parsley, roughly chopped
Lemon wedges, and to extra virgin olive oil serve
Method
Heat 1 tbs oil in a large frying pan over medium heat. Cut casings from sausages and drop small pieces of the sausage filling into pan. Cook, turning often, until browned. Transfer to a plate lined with paper towel. Set aside.
Heat remaining 1 tbs oil in the pan over medium heat. Add onion and cook, stirring often, for 3 minutes until soft. Add chilli, garlic and fennel, cook, stirring for 2 minutes. Add wine and simmer for 1 minute. Add sausage and chestnuts and cook for 10 minutes, tossing often.
Meanwhile, cook spaghetti in a large saucepan of boiling water following packet directions. Drain and return to pan. Gently toss through chestnut mixture, lemon juice and parsley. Season to taste.
Serve with lemon wedges and a drizzle of extra virgin olive oil.