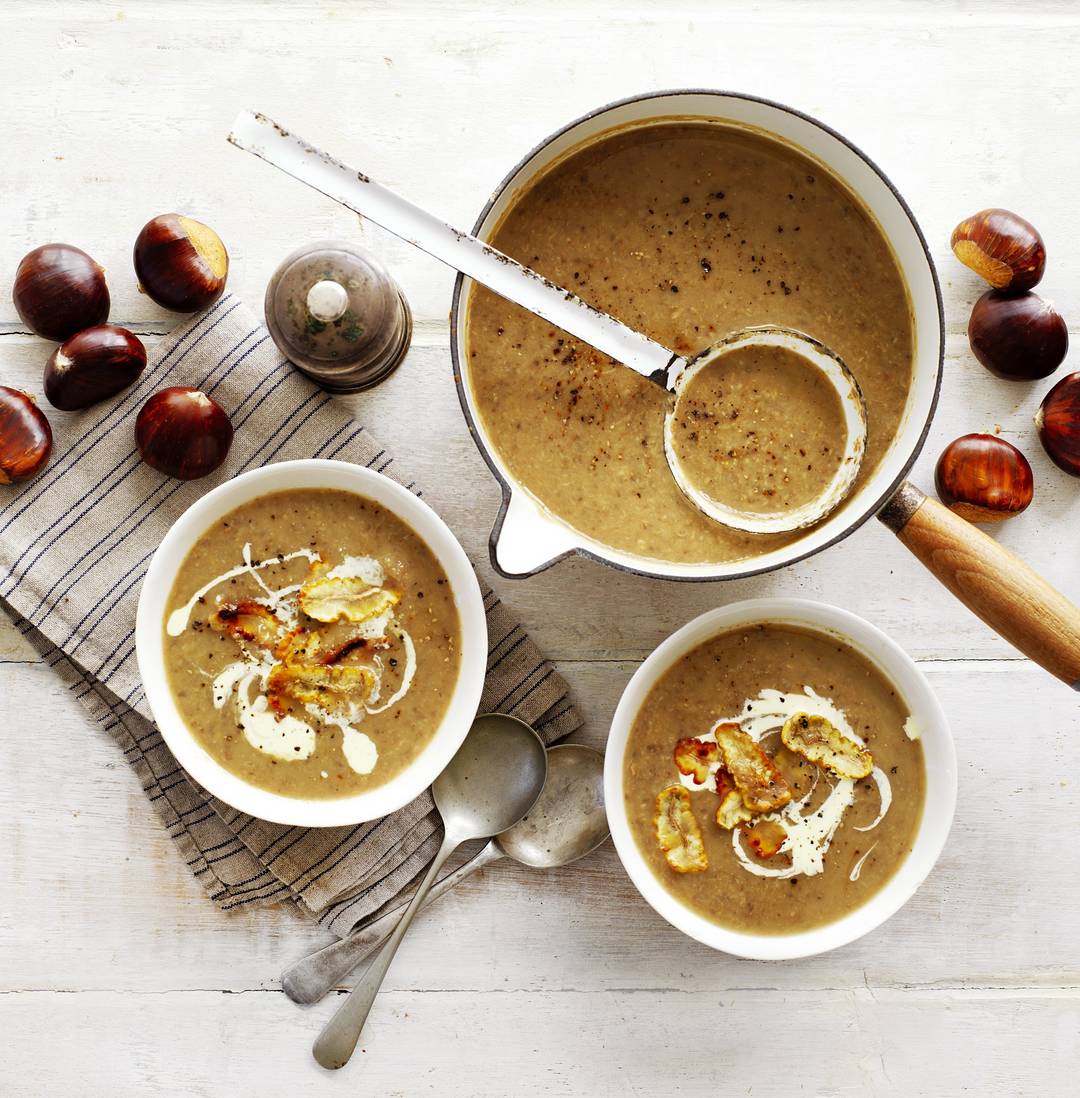 Ingredients
*this soup thickens on standing, if necessary, add extra stock.
1 tbls olive oil
1 medium leek, trimmed, halved lengthways and finely sliced
350g button mushrooms, diced
400g cooked and peeled chestnuts
5 cups chicken stock
Cream or natural Greek-style yogurt, to serve
Method
Heat oil in large saucepan over medium heat. Add leek and cook, stirring often, for  3-4 minutes until tender. Add mushrooms and cook, stirring often, for 3 minutes until softening. Stir in chestnuts and stock, cover and bring to the boil.
Reduce heat and gently simmer, uncovered, for 30-35 minutes or until chestnuts are soft. Remove from heat.
Using a hand blender, blend soup until smooth. Simmer over low heat until hot. Season to taste. Ladle into serving bowls. Drizzle with cream or top with a dollop of yogurt and serve.
Top with pan-fried sliced chestnuts for a crunchy garnish, if desired.