Gluten-free chestnut brownies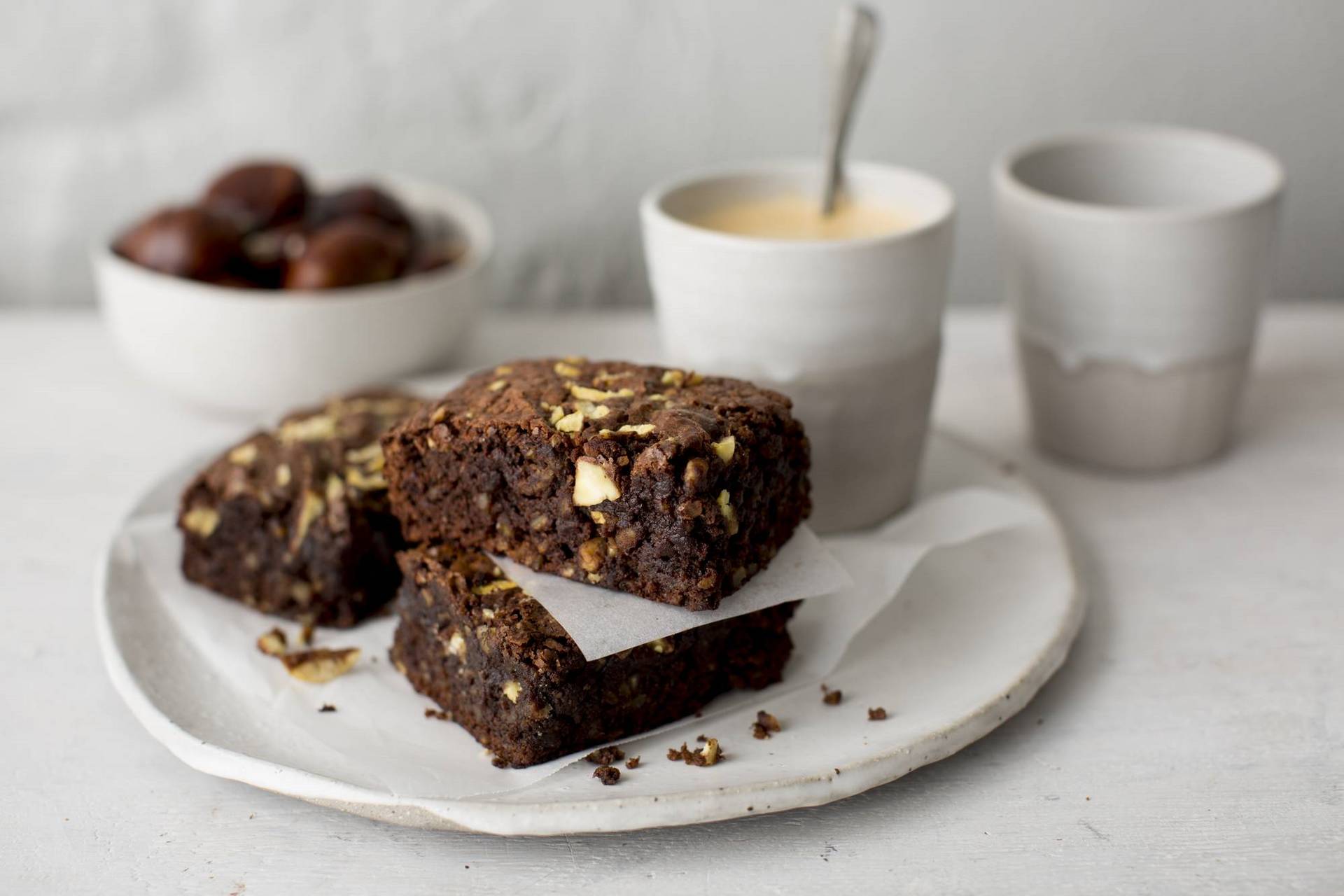 Ingredients
Standard self-raising flour can be used for a non-gluten free version.
350g cooked and peeled chestnuts
200g good quality dark chocolate, broken into squares
200g unsalted butter, chopped
1 ¼ cups brown sugar
1 tsp vanilla extract
4 eggs, lightly beaten
1/2 cup gluten-free self-raising flour
2 tbsp cocoa
Pinch salt
Method
Preheat oven to 180˚C or 160˚C fan-forced.  Grease and line a 16cm x 26cm x 2-3cm deep slab pan with baking paper, leaving a 2cm overhang on the sides of the pan.
Set aside 50g cooked and peeled chestnuts.  Place remaining chestnuts into a food processor.   Process until fine crumbs form (you'll need 2 cups ground chestnuts).  Set aside.
Place chocolate and butter in a large microwave safe bowl and microwave on high for 2 minutes, stirring with a metal spoon every minute until melted.  Set aside to cool.
Using a metal spoon, stir in sugar, vanilla and eggs into chocolate mixture until well combined.  Sift over flour, cocoa and salt.   Stir to combine.  Gently fold through chestnuts.  Pour into prepared pan. Chop reserved chestnuts and sprinkle over mixture.  Bake for 25-30 minutes until a skewer inserted comes out with moist crumbs sticking.  Cool completely in the pan.  Cut into squares.  Serve with whipped cream and a dusting of cocoa if liked.
Prep Time
20 mins + chestnut prep time