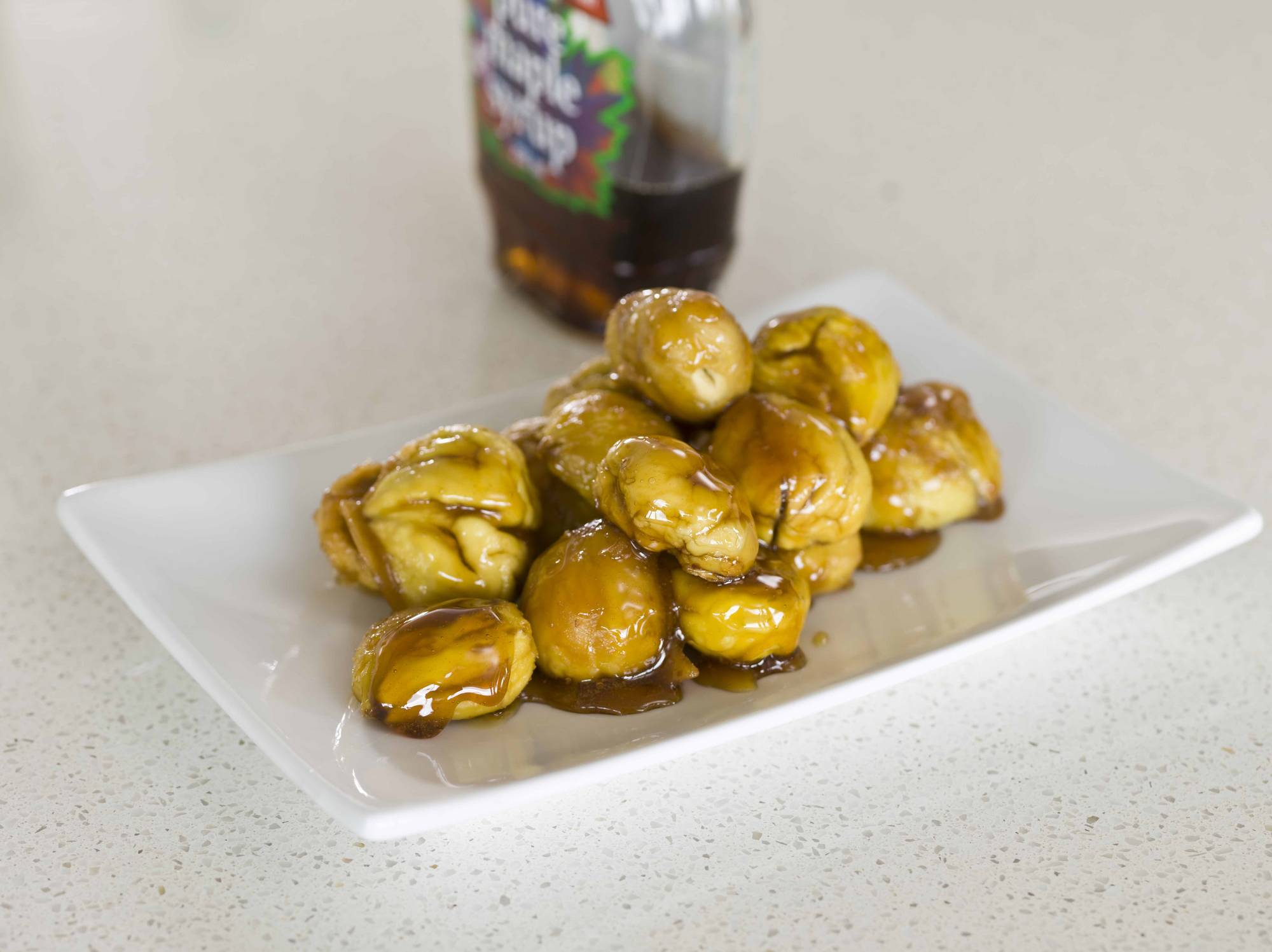 Ingredients
500g of fresh chestnuts, roasted and peeled
150ml maple syrup
Method
Turn oven to 180° C.
Place the chestnuts and maple syrup into a small roasting tray.
Stir to combine, and place into the oven.
Stir every few minutes until the maple syrup has thickened and is coating the chestnuts. (About 10- 15 mins).
Remove from the oven and allow to cool. Chestnuts should be covered with a sugary- toffee like coating.