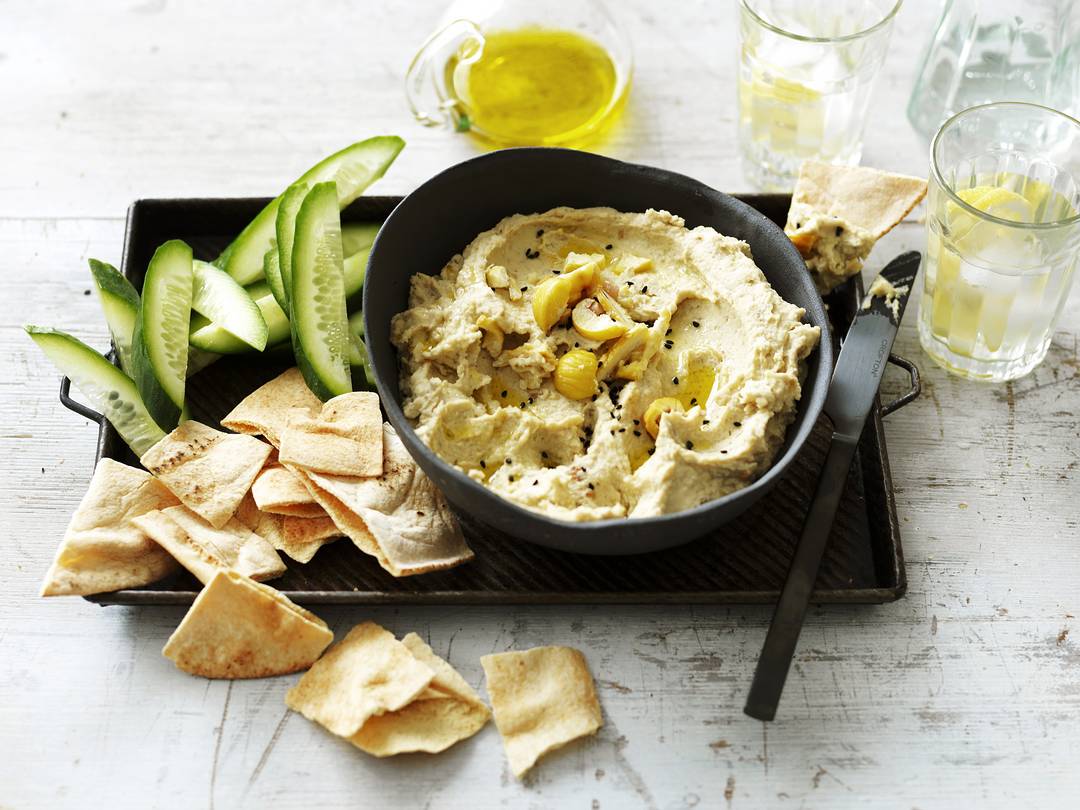 Ingredients
500g cooked and peeled chestnuts, roughly chopped
1-2 garlic cloves, roughly chopped
1⁄3 cup lemon juice
1⁄4 cup tahini
1 tsp ground cumin
1⁄4 cup olive oil
1⁄2 cup hot water*
1⁄2 tsp salt
Method
Combine chestnuts, garlic, lemon juice, tahini, cumin, oil, hot water and salt in a food processor. Process until almost smooth.
To serve, spoon into a serving bowl, drizzle with a little extra virgin olive oil, sprinkle with pepper and serve with lavosh or grilled flatbread and cucumber slices.
*Add extra hot water for a smoother and thinner consistency.
Prep Time
15 mins + chestnut prep time